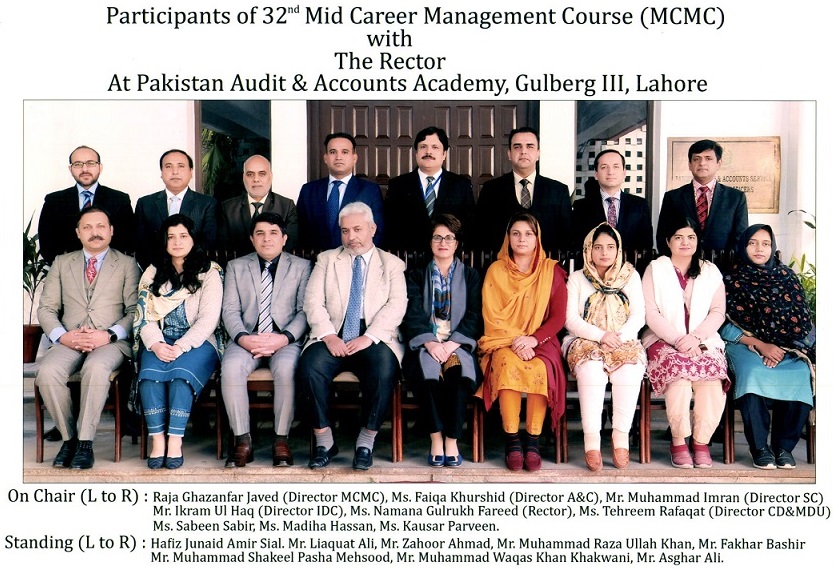 Mid Career Management Course (Domain Specific)
Pakistan Audit & Accounts Academy, has conducted three batches of special domain training for Mid Career Management Course since March, 2020.
30th and 31st batch in 2020-2021 underwent online training while 32nd MCMC in December, 2021, was convened in physical mode at Pakistan Audit & Accounts Academy, Lahore.
The core areas for training of officers remained as, Public Finance Management, Data Management and Analytics, Business Processes on ERP, Financial analytics, Audit Approaches and change management in the CAATs for Audit.
The training is designed in accordance with the requirements of Field Audit and Accounts Offices to equip the Middle Managers with knowledge & skills to operate at optimum level.
The training batch for 14 officers of Pakistan Audit & Accounts Service nominated for 33rd MCMC, is commenced on 9th of May, 2022.