Pakistan Audit & Accounts Academy, Peshawar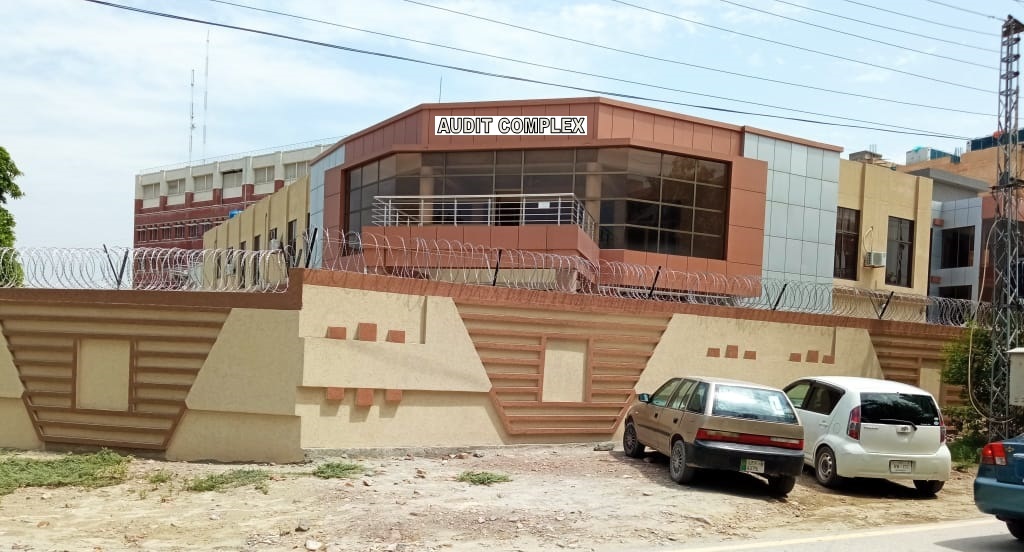 Background
The Office of the Audit and Accounts Training Institute Peshawar was established in 1980's in a small classroom with in the premises of Accountant General's NWFP, Peshawar Office. The main objective to establish the Institute was to impart SAS (Subordinate Accounts Services) trainings to employees of the Accountant General and Treasury Offices at Peshawar.
Later on, with the increased scope of training activities that necessitated the urge for establishment of a separate Audit and Accounts Training Institute at Peshawar. Therefore, a separate Institute was made functional in 1982.
Vision
PAAA aims at building and developing the Human Resource development of all Field Audit Offices (FAOs), besides entertaining special request from Provincial Governments for need based trainings.
Mission
Pakistan Audit & Accounts Academy Peshawar (PAAAP) is a prestigious institution for training of Civil Servants in Khyber Pakhtunkhwa with special focus on areas like Financial Management, Auditing and Accounting. The aim of the PAAA is to improve the quality of service delivery and effectiveness in achieving the Departmental objectives in the Province of Khyber Pakhtunkhwa as well as newly merged areas of FATA.
Main Objectives of PAAA Peshawar
The main objective of PAAA Peshawar is to ensure timely completion/execution of Annual Training Plan duly approved by the Competent Authority.
Special arrangements for video link meetings as scheduled by o/o Auditor General of Pakistan.
Capacity building of employees through advanced trainings e.g. CCPT, PIPFA, Thematic Audit, ACL.
Need based specialized training courses.
Available Facilities
Video Conferencing Room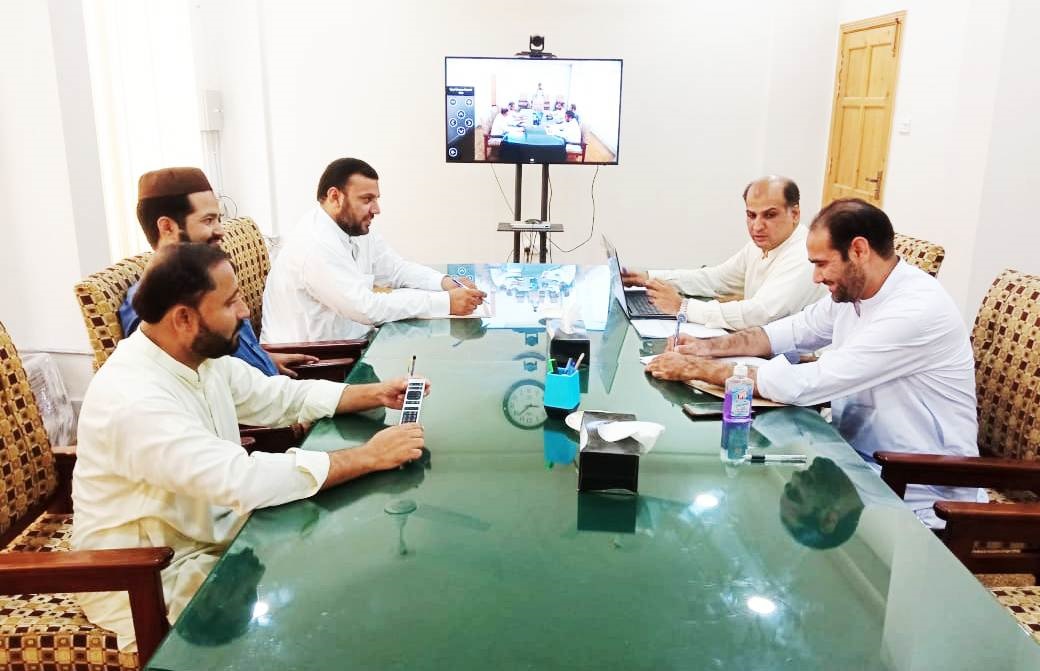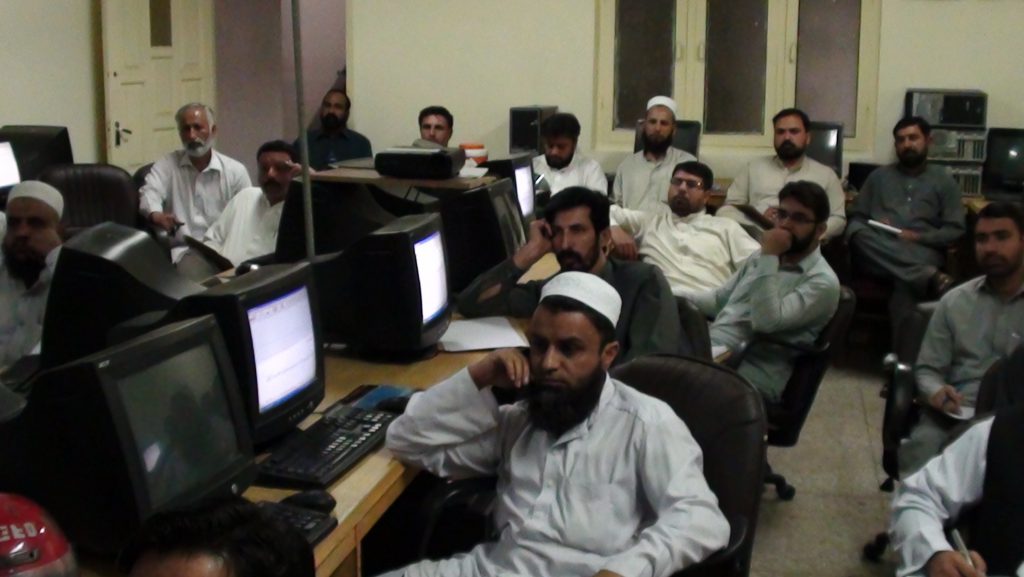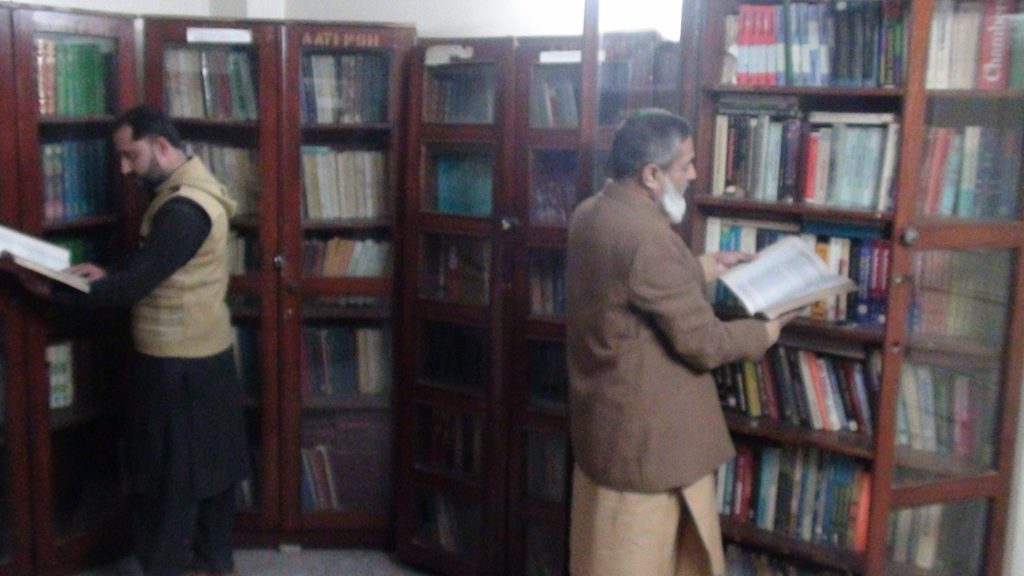 PAAA, Peshawar Calendar 2023 – 2024 at a Glance
| | | | | |
| --- | --- | --- | --- | --- |
| Sr.# | Course Title | Duration | Start Date | End Date |
| | July-23 | | | |
| 1. | Secretariat Instructions / Rules of Business (CPD Mandatory) | 3 Days | 10-Jul | 12-Jul |
| 2. | MS-Office / Excel | 3 Days | 17-Jul | 19-Jul |
| | Aug-23 | | | |
| 3. | NAM (CoA) | 2 Days | 7-Aug | 8-Aug |
| 4. | DDO Training | 2 Days | 16-Aug | 17-Aug |
| 5. | SAP HR (Payroll Processing Module) | 3 Days | 21-Aug | 23-Aug |
| | Sep-23 | | | |
| 6. | Advance Course on MS Excel | 3 Days | 13-Sep | 15-Sep |
| 7. | SAP HR (Pension & GP Fund Module) | 3 Days | 20-Sep | 22-Sep |
| | Oct-23 | | | |
| 8. | Audit of Procurement / PPRA Rules | 2 Days | 9-Oct | 10-Oct |
| 9. | AMIS | 3 Days | 17-Oct | 19-Oct |
| | Nov-23 | | | |
| 10. | CCPT (100 Hours) | 20 Days | 1-Nov | 29-Dec |
| 11. | FAM | 3 Days | 23-Nov | 24-Nov |
| 12. | Audit of Public Works / Works Audit Techniques | 3 Days | 29-Nov | 30-Nov |
| | Dec-23 | | | |
| 13. | Communication in Government Offices / Official Report Writing / Presentation Skills | 2 Days | 4-Dec | 5-Dec |
| 14. | IPSAS (CPD Mandatory) | 3 Days | 19-Dec | 20-Dec |
| | Jan-24 | | | |
| 15. | Qlik Sense | 3 Days | 15-Jan | 17-Jan |
| 16. | Information System Audit | 3 Days | 24-Jan | 26-Jan |
| | Feb-24 | | | |
| 17. | Audit of Contracts (CPD Mandatory) | 3 Days | 12-Feb | 14-Feb |
| 18. | GFR / FR & SR and TA Rules | 3 Days | 26-Feb | 28-Feb |
| | Mar-24 | | | |
| 19. | Managing Works for Departmental Accounts Committees (DAC & PAC) (CPD Mandatory) | 2 Days | 6-Mar | 7-Mar |
| 20. | Cyber Space Security | 2 Days | 18-Mar | 19-Mar |
| | Apr-24 | | | |
| 21. | Manual for Development Projects(KP GOVT. 2022) /Audit of Foreign Aided Project | 2 Days | 22-Apr | 24-Apr |
| 22. | AMIS | 3 Days | 29-Apr | 30-Apr |
| | May-24 | | | |
| 23. | Audit of Environment | 2 Days | 7-May | 8-May |
| 24. | SAP-FI | 3 Days | 27-May | 29-May |
| | June-24 | | | |
| 25. | Forensic Audit | 2 Days | 5-Jun | 6-Jun |
| 26. | Evaluation of Internal Controls | 2 Days | 12-Jun | 13-Jun |
Faculty
Muhammad Ismail Khan
Deputy Director
MBBS
Email: ismi_81@gmail.com
Gul Nabi Khan
Audit Officer / Faculty Member (Admn)
M.Com / Post Graduate Diploma in Computer Science / PIPFA
Email: gulnabi76@gmail.com
Ali Gohar
Audit Officer / Faculty Member (Short Courses)
M.Com
Email: azeemi.gohar@gmail.com
Shahid Naeem
Assistant Audit Officer (Short Courses)
M.Com, PIPFA
Email: shahidnaeem336@gmail.com
Sajid Khan
Assistant Audit Officer (IT)
M.Com, PIPFA
Email: mystlye2020@gmail.com
Zahoor Ahmad
Assistant Audit Officer (Admin)
M.Com, PIPFA
Email: zahoorahmadagpr@gmail.com
Gul Hassan Khan
Assistant Audit Officer (Accounts)
MBA(B&F), PIPFA
Email: imgulhassan@gmail.com
Address:
Audit Complex
Pakistan Audit & Accounts Academy Peshawar,
Passport Office Road, Plot # 07 Sector A-2 Phase 05 Hayatabad, Peshawar
Contact:
Phone: +92-91-9217932-33, 35
Fax: +92-91-5881076